License:
Open Access by Scientific Journal of Research in Dentistry is licensed under a Creative Commons Attribution 4.0 International License. Based on a work at SciRes Literature..
Manuscript should be submitted in Word Document (.doc or .docx) through online form or can be mailed to the particular journal's E-mail ID or to submit@scireslit.com, scireslit@gmail.com
Articles
We publish a wide range of article types in the Medical and Clinical Groups.
Our Vision
SciRes Literature main aim is to enhance the importance of science and technology to the scientific community and also to provide an equal opportunity to seek and share ideas to all our researchers and scientists without any barriers to develop their career and helping in their development of discovering the world.
Author Feedback
Thank you very much for correcting and updating our manuscript on line.
We were impressed by your Editorial Services. It was fast work and good communication. We were surprised that the review process as well as preparation of final Galley Proof went smoothly and quickly. Thank you for your help and great work. | Scientific Journal of Biology
Hanna Balakier
Hanna Balakier, CReATe Fertility Centre, Toronto, ON, Canada
Thank you and the editorial team very much! I really appreciate all your valuable efforts and the great work done to ensure high standard publishing for my article. On personal and professional perspective, publishing with the journal was a very thriving experience!
Thank you and i wish you every success!
International Journal of Neurological Disorders
Meysoon Adil Abdelrahman Elagib
Senior Resident of Internal Medicine, Khartoum, Sudan
I am very happy with your editing of the article. The structure is very appealing and the coloring fits the topic well.
I especially like the design of the tables.
I am looking forward for future publications.
International Journal of Virology & Infectious Diseases
Frauke Elbnik
Christian-Albrechts University, Germany
I am very glad to mention that Scireslit worked in close coordination with me to enable me successfully to complete my article for their journal and thereby enabled me to share my ideas with other researchers and scientists. The team is very responsive and knowledgeable. This platform has provided me an opportunity to collaborate my learning with other subject matter experts in the field of healthcare. Thanks to the entire Scireslit team
Rayees.Y.Sheikh
Nephrologist, Fellowship in Advanced Hemodialysis - Canada
SciRes not only ensures that the articles can be published smoothly, but make sure there are readers' market for my articles as they are easily accessible. I can also improve the lack of research through the results of the peer review system. The diversity of expertise in the editorial board ensures the continuity and smoothness of future publications in order to raise the level of public reading in general and assist the next author's research.
Uqbah Iqbal
Socioeconomic Researcher, Research for Social Advancement, Malaysia
Thanks for the eminent Editorial Services of SciRes Literature.
Layout was fine and the References section was enriched with Google Scholar notations. In person contact is nice and time schedules are reached accurately. I will certainly publish in the Journal of Clinical Endocrinology once more.
Michael AB Naafs
Interrnist-Endocrinologist at Naafs International Health Consultancy, The Netherlands
International Journal of Clinical Endocrinology has a good Editorial Team!!!
Mario Ciampolini
University of Florence, Italy
Dear Rose, The Editorial services are perfect.
Angelou An.
Dr. Anastasios Angelou
Health center Alexandras, Athens, Greece
I have been very pleased with your publication process. It is very thorough and very professionally done. There was very dedicated reviewer and editorial process to ensure a very high scientific standard is achieved when a manuscript is accepted by your journal through the very disciplined peer review process. The overall management and integrity of the publisher is deserving of high praise. I wish you every success.
Prof. Woo Keng Thye
Dept of Renal Medicine, Singapore General Hospital, Singapore
Starting from the process of preparing the manuscripts and until the release of the electronic version of the articles, I felt a benevolent attitude towards our work and I was sure that I was dealing with high-level professionals. All problems encountered were resolved as soon as possible. I sincerely wish prosperity to your publishing house and the journals mentioned above.
Alexander Naumkin
Senior Scientist of X-ray Diffraction, A.N.Nesmeyanov Institute of Organoelement Compounds, Russia
The editorial services of International Journal of Sports Science & Medicine (IJSSM)-ISSN: 2640-0936 have done a good and fast work in all process about the publish articles and the comments have been very valuable for me. I hope to publish more articles in this journal and I recommend to other researchers to publish in IJSSM.
Pedro Jose Gonzalez Matarin
Professor of Sports and Exercise in University of Almeria, Spain
The publication process in the America Journal of Nanotechnology & Nanomedicine is simple, fast and of good quality. I wish the Journal a successful futureI was very satisfied with the performance of the editorial team. The paper was processed very quickly and uploaded to the homepage.
Cordin Arpagaus
University in Buchs, Switzerland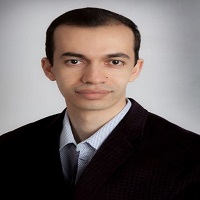 Mehdi Razavi
Stanford University, USA
Dr. Mehdi Razavi (1985) is Postdoctoral Research Fellow in Regenerative Medicine at Stanford University School of Medicine Department of Radiology. Dr. Razavi runs his research efforts at Stanford focusing on pancreatic regeneration and islet cell transplantation for diabetes. His research aims to identify the factors that are responsible for islet survival as well as promotion of vascularisation. His research explores the use of biomaterials and bioscaffolding technology such as the graphene-based, polymer-based and cryogel-basd bioscaffolds, as a novel strategy to improve islet transplantation for treatment of Type 1 diabetes. The ability to coat the bioscaffold surface with vascular endothelial growth factors, and drugs like dexamethasone, will enable the creation of a well-defined microenvironment for islet transplantation which can be translated to the clinical setting.

Prior to his current appointment, Dr Razavi was a Postdoctoral Research Fellow in Biomaterials with the Brunel Centre for Advanced Solidification Technology (BCAST) in Institute of Materials and Manufacturing, and Brunel Institute for Bioengineering (BIB) at Brunel University, London. He was also a Research Scholar in Biomaterials and Tissue Engineering with the School of Materials Science and Engineering, Helmerich Advanced Technology Research Center (HRC), at Oklahoma State University. He holds a PhD in Biomaterials from Isfahan University of Technology and Isfahan University of Medical Sciences in August 2014, MS in Materials Engineering from Isfahan University of Technology in February 2011 and BS in Materials Engineering from Isfahan University of Technology in September 2008.

As one of his research honors, the Graduate Committee at Isfahan University of Technology distinguished Dr. Razavi as the author of Best PhD Thesis in 2011-2014. In April 2016, he had a honor of an appointment from Stanford University for a Postdoctoral Research Fellowship program, in May 2015, he was awarded NewBioGen Research Fellow at Brunel University London selected among 27 candidates for a European Commission Research Project (EC PF7) and in July 2013 he had a honor of funding from Oklahoma State University for a Research Scholarship program. He is a member of Society For Biomaterials (SFB), Tissue Engineering SIG, UK Society for Biomaterials (UKSB) and an adjunct faculty member in Dental Materials Research Centre at Isfahan University of Medical Sciences.

His current multi-disciplinary research program is in the full spectrum of the materials which interact therapeutically with the body. The research crosses the boundaries of several traditional and contemporary disciplines including biomaterials science, tissue engineering, regenerative medicine, and drug delivery representing a special conjunction of advances in materials innovation for treatment of diseases such as bone fractures, diabetes, and cancer. Dr. Razavi is an accomplished researcher in 3D bioscaffolds design, stem cells therapy, nanotechnology, cell and molecular biology, in vivo animal models, surface engineering and biointerfaces, corrosion science, and physical metallurgy. He is passionate about translating his academic research to clinic. His interdisciplinary research has been recognized by Global Medical Discovery and Advances in Engineering as Key Scientific Article contributing to excellence in biomedical research, engineering, scientific and industrial research. His achievements have also been featured in Atlas of Science, Docphin and Iran Nanotechnology Initiative Council. He has experience in teaching the Biomedical Materials and Tissue Engineering in US and Advanced Materials, Mechanical Properties Lab, Research Methodology in Medicine, and Radiology and Medical Imaging in Iran. He has also experience in preparation of the grant application and progressive reports for Stanford Child Health Research Institute (SCHRI) Grant and Postdoctoral Support Program, Falk Medical Research Trust Programe, The Leverhulme Trust - Early Career Fellowships, National Science Foundation (NSF), Engineering and Physical Sciences Research Council (EPSRC), and Alexander Von Humboldt Fellowships. He serves as the chief editor, a member of editorial boards, consultant, and reviewer for numerous internationally recognized journals, books and international funding agencies.